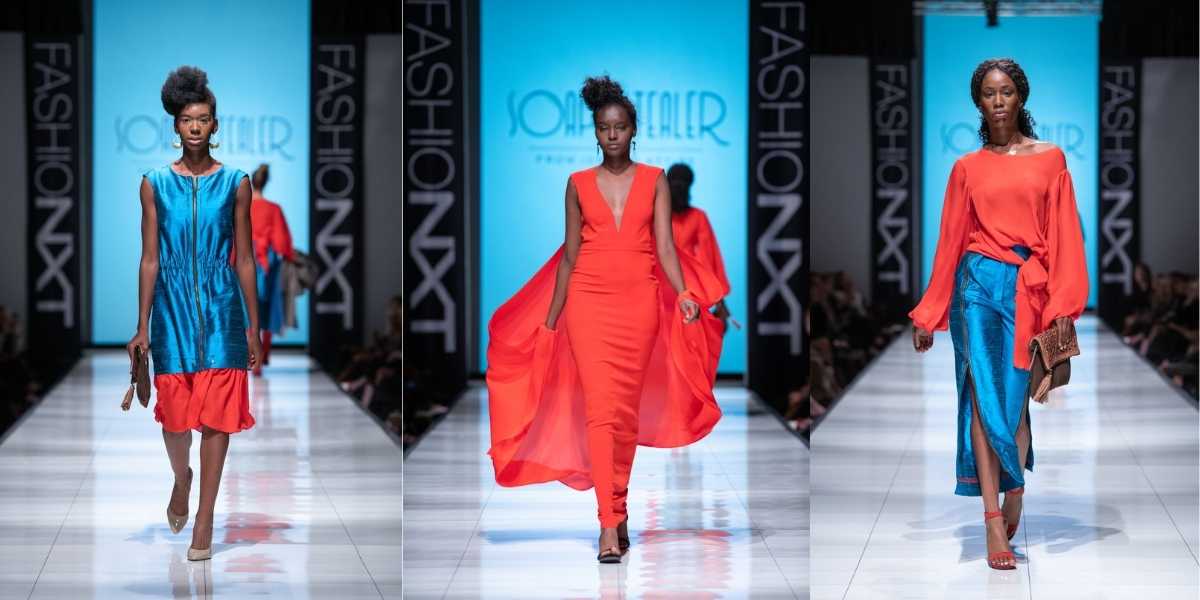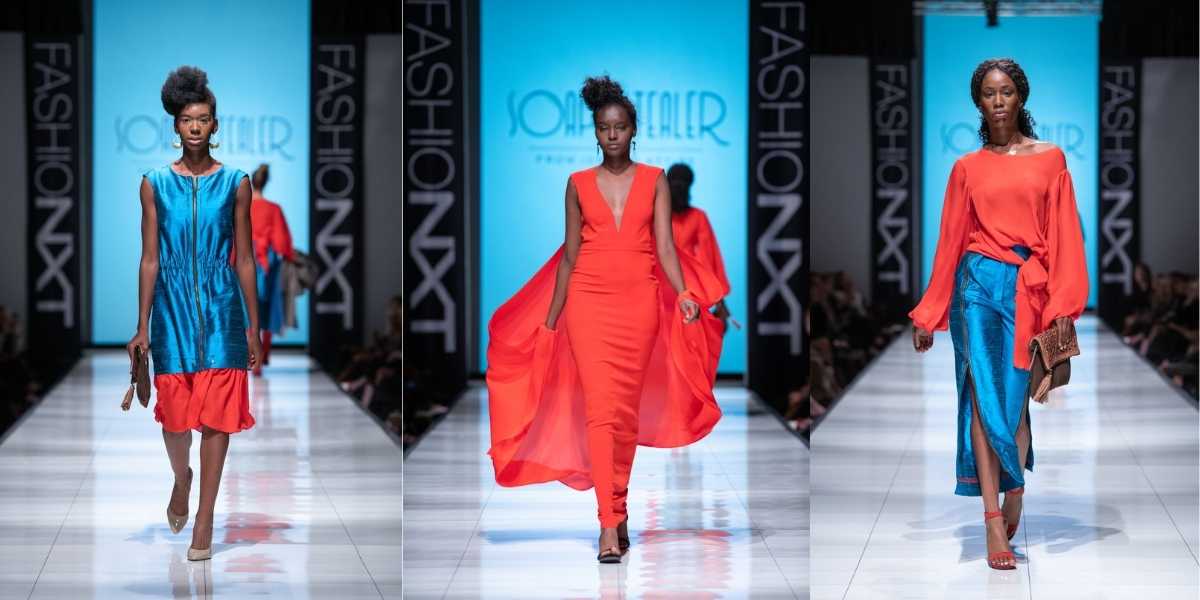 Winner of 2019 UpNXT
Soap Stealer by Mingaile Simenaite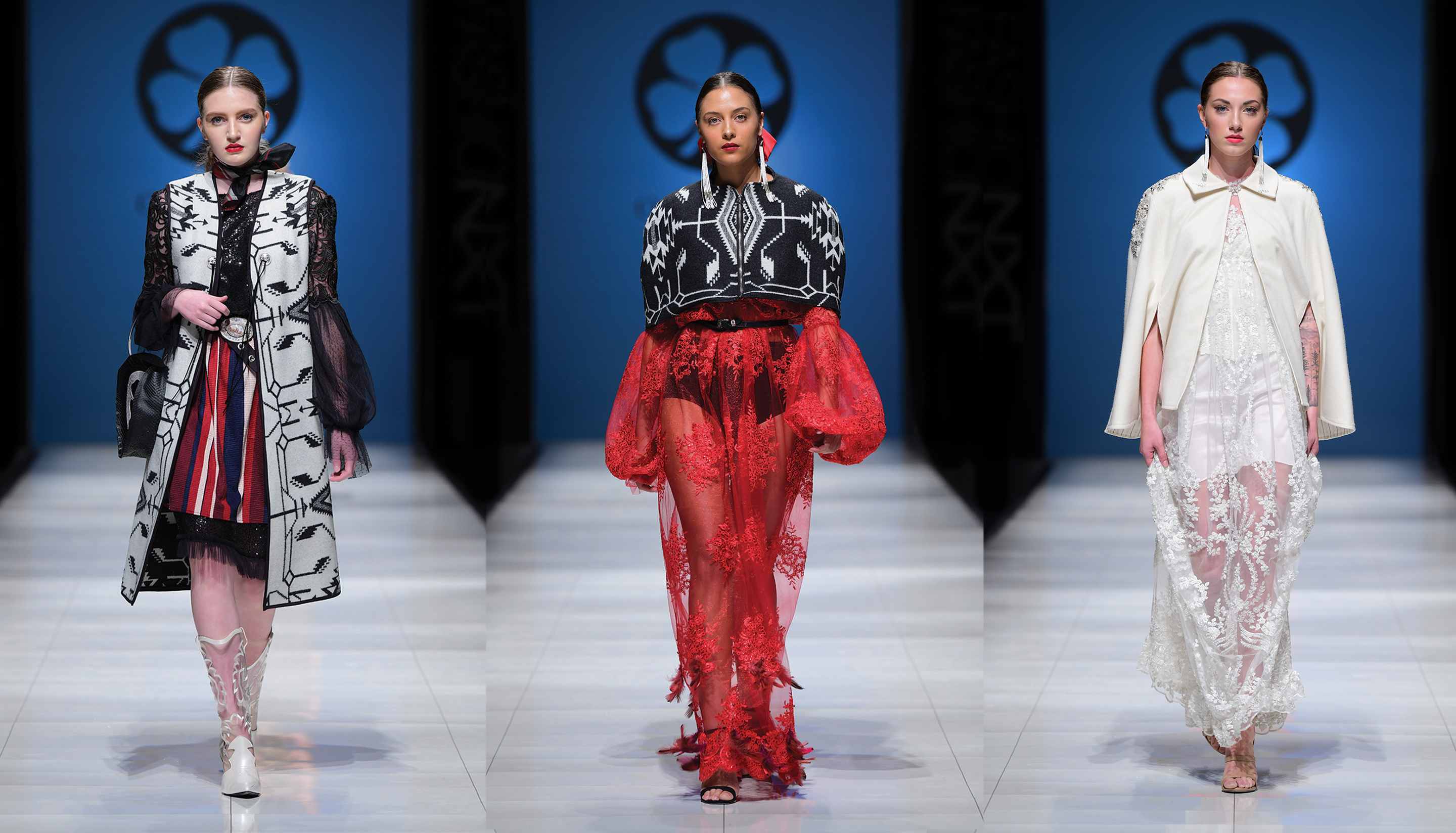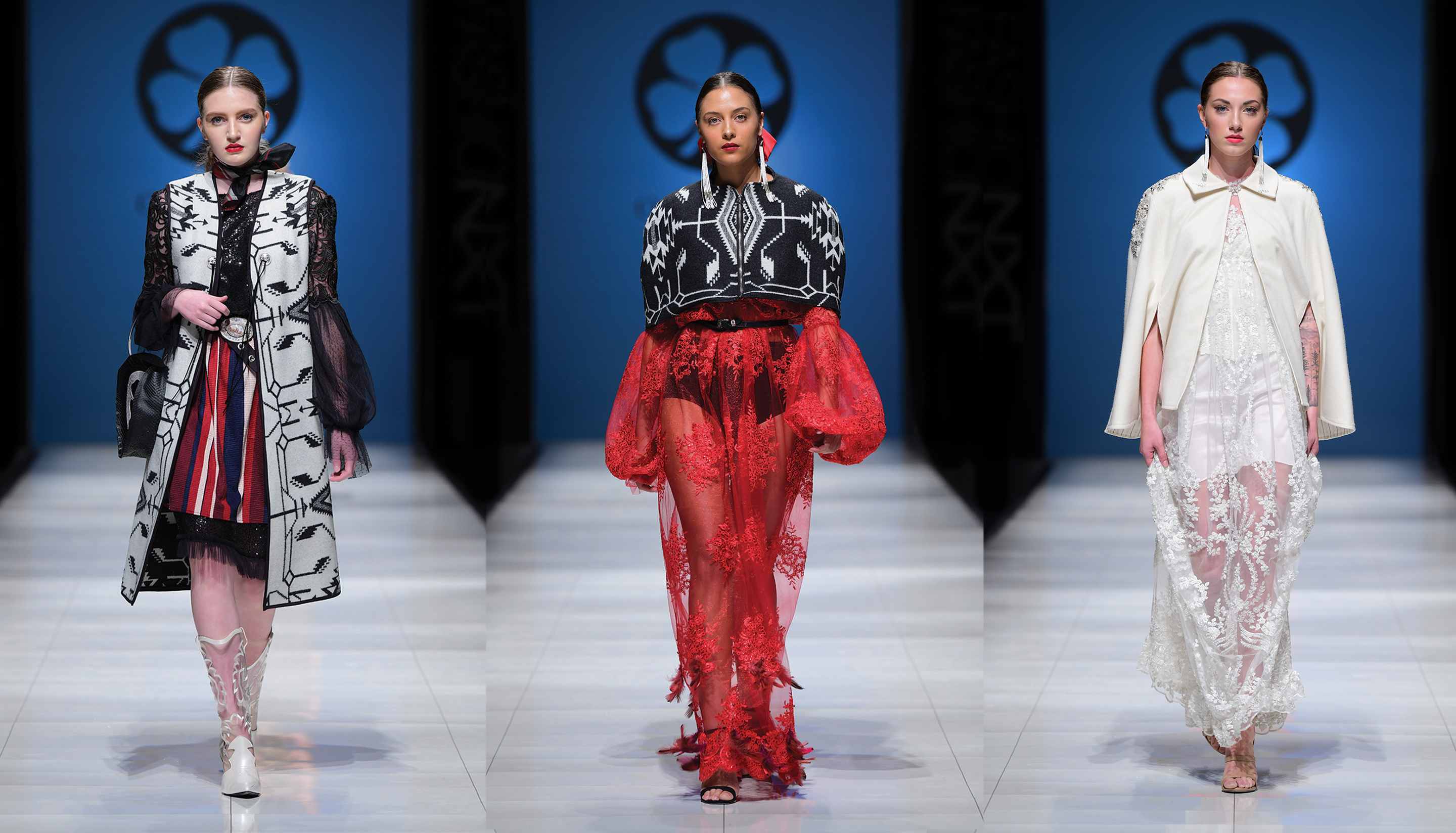 Winner of 2018 UpNXT
O'FIELD by Maddie Iverson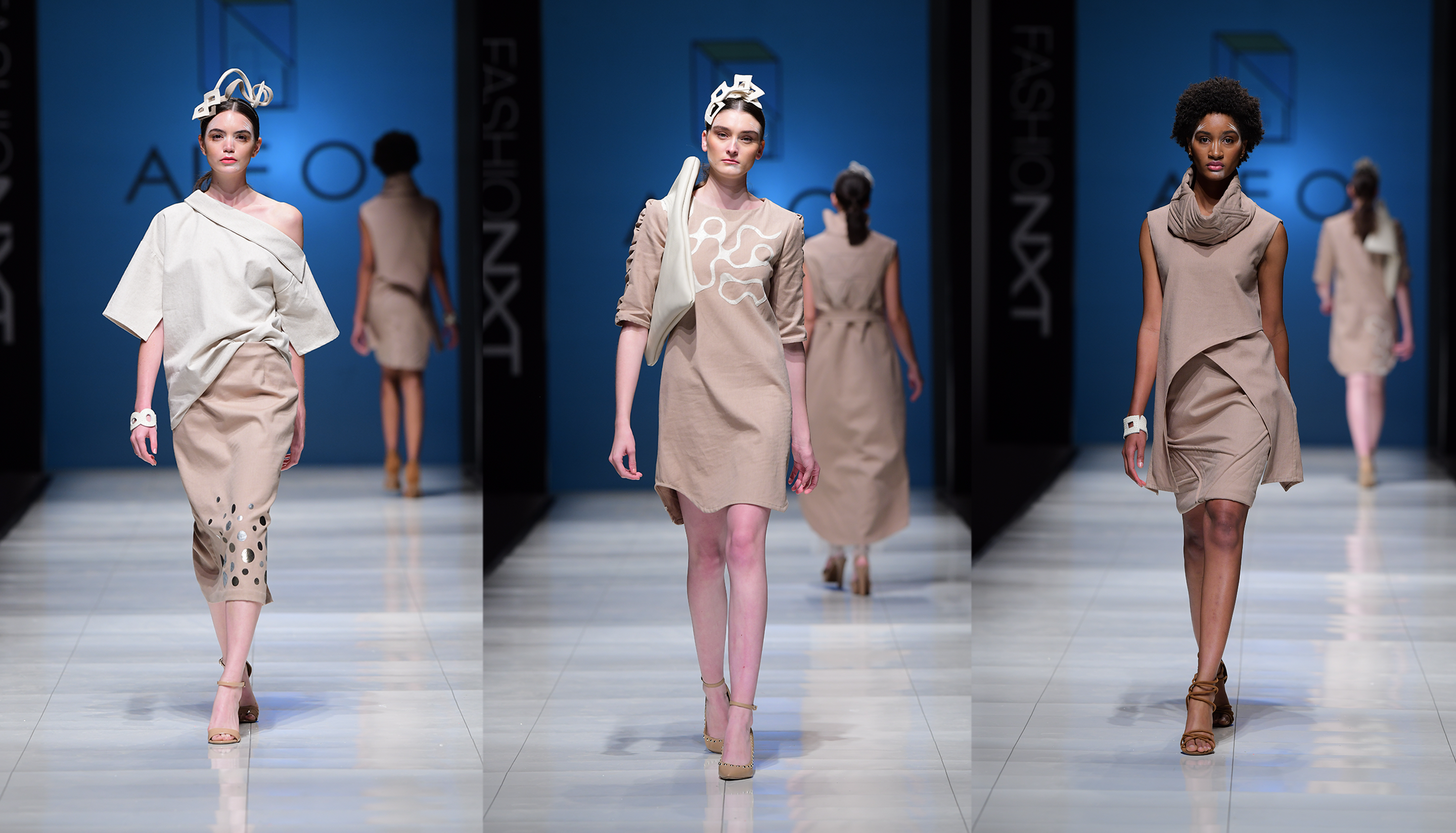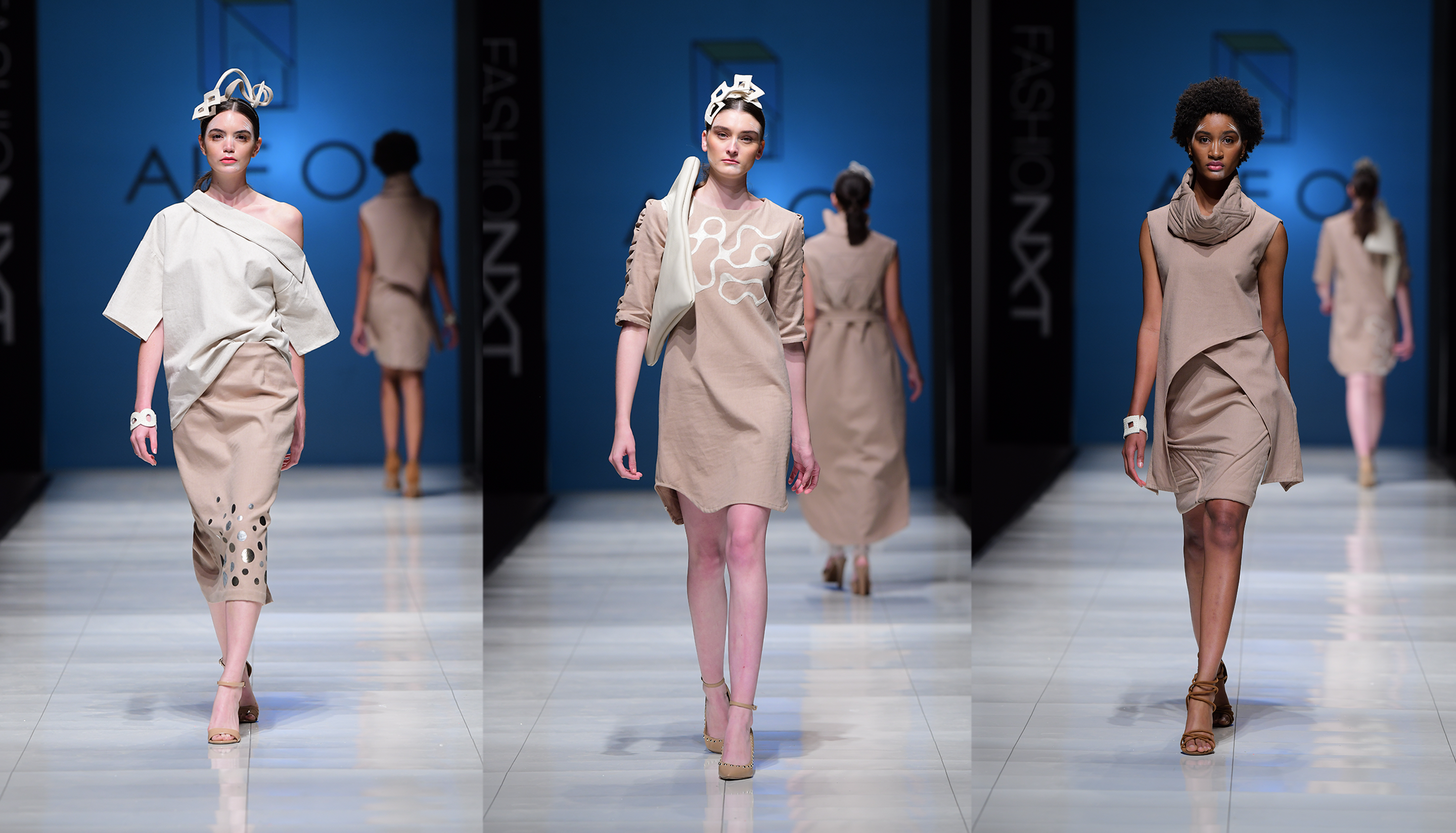 Winner of 2018 UpNXT and People's Choice
Ale O by Alejandra Oyervides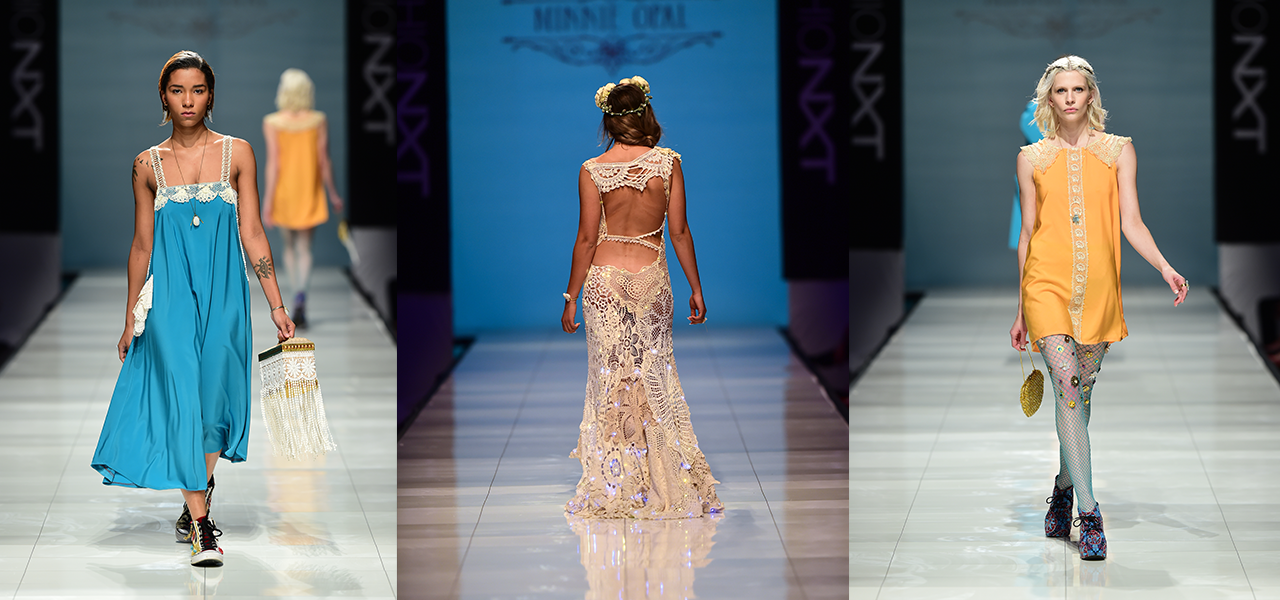 Winner of 2017 UpNXT
Minnie Opal by Sundari Devi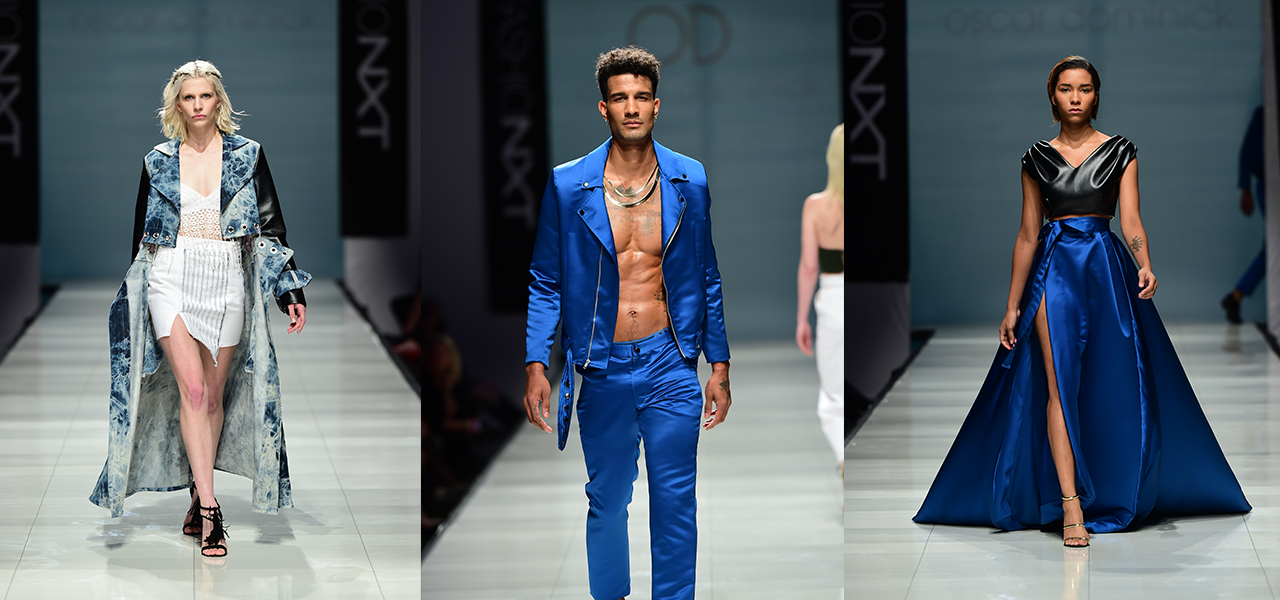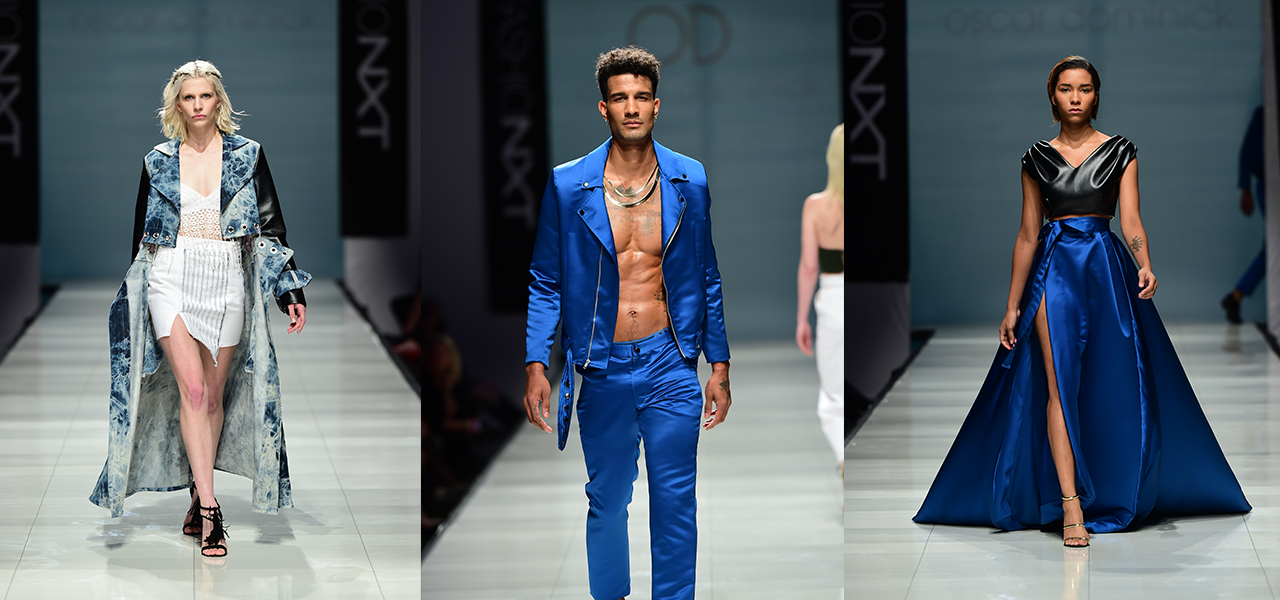 Winner of 2017 People's Choice UpNXT
Oscar Dominick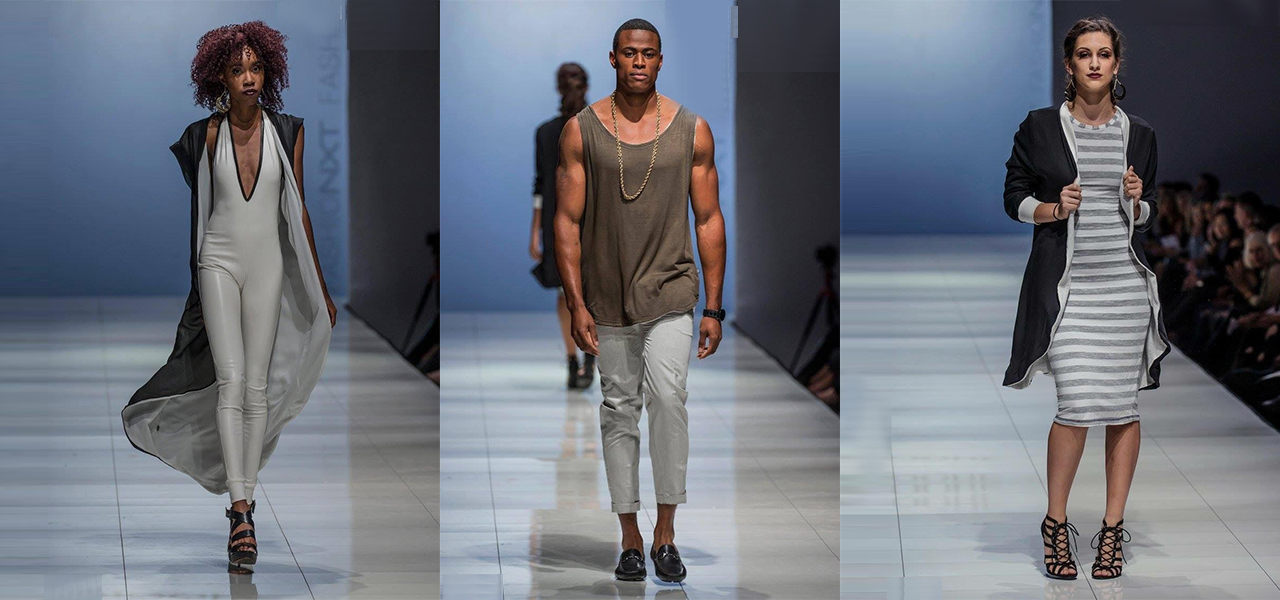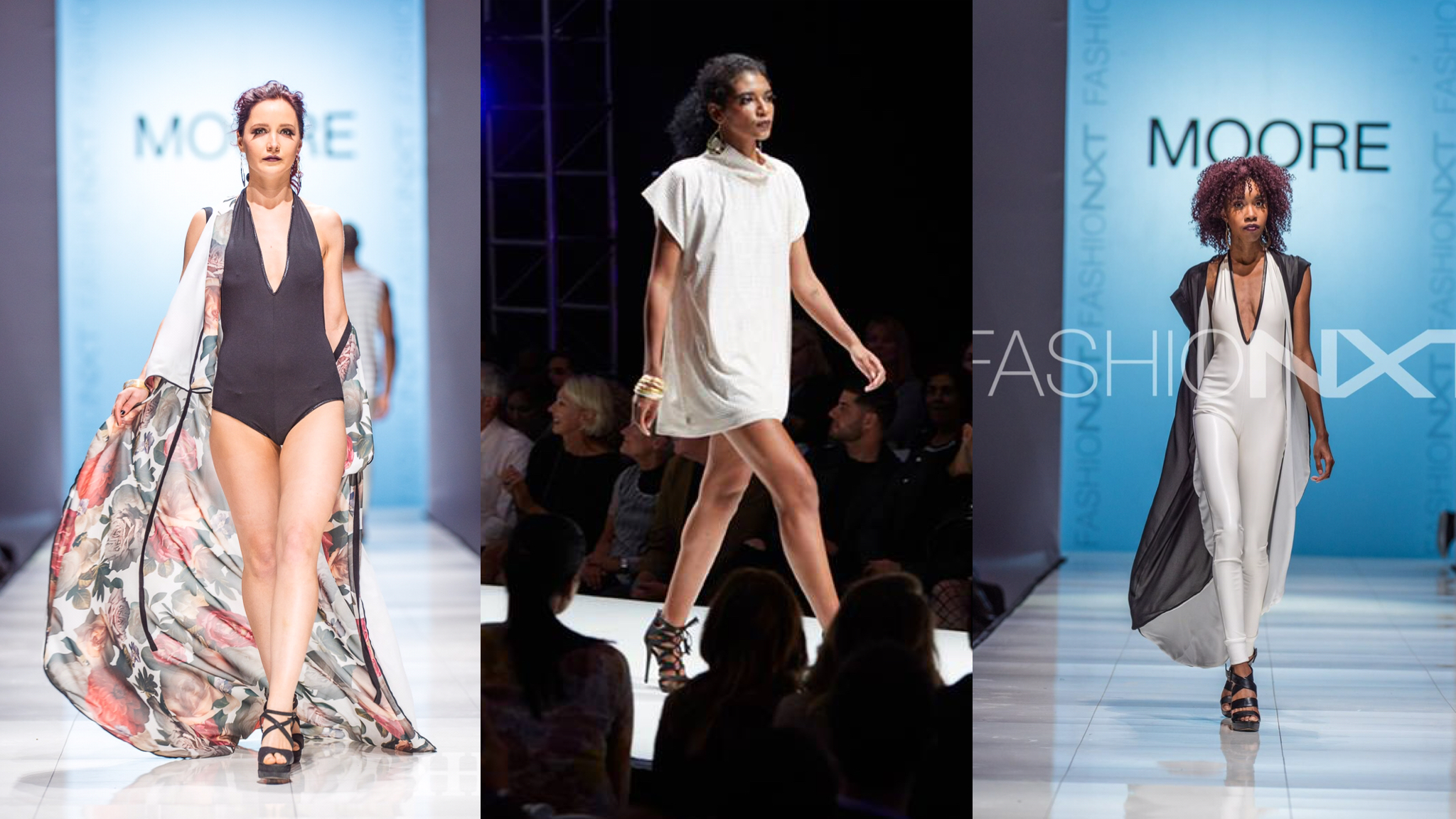 Winner of 2016 UpNXT
Moore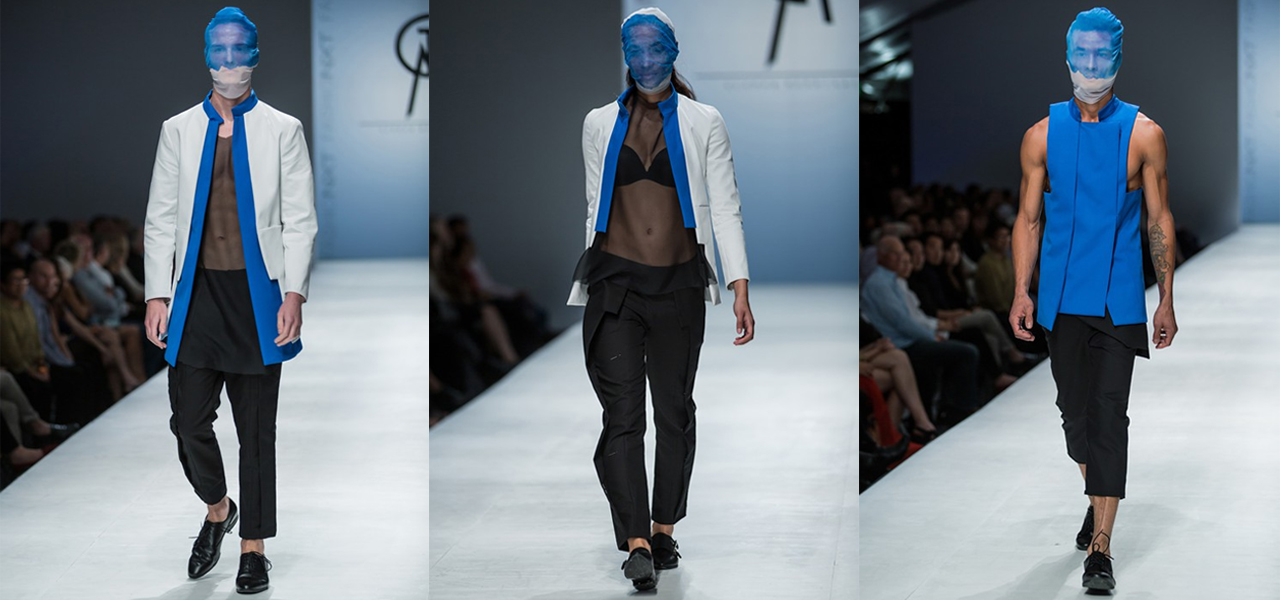 Winner of 2015 UpNXT
German Madrigal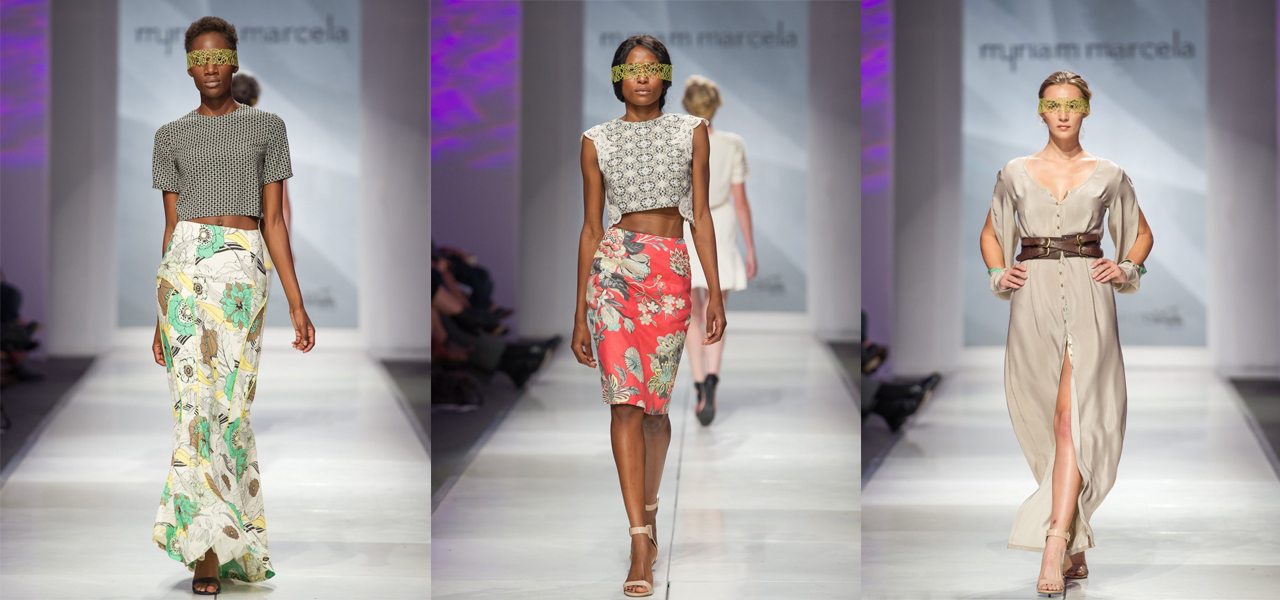 Winner of 2014 UpNXT
Myriam Marcela
Winner of 2013 UpNXT
Amy Sim
UpNXT is the leading and longest-running Emerging Designers Accelerator in the US attracting designers from all over the US and Canada. It's an emerging designers competition where designers receive expert mentorship, an exciting runway show, and a great prize package for the winner. There will be two tracks of participation: Live Show Track, and Virtual Track, enabling designers to participate from anywhere in the world and benefit from all the mentorship and publicity of FashioNXT's large network.
2022 Judges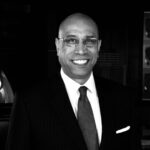 Ken Boddie
Anchor, KOIN TV/Channel 6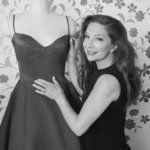 Julie Danforth
Designer- Seattle, WA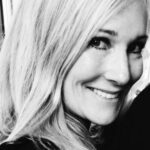 Anne Bocci
Boutique Consultant
Portland, OR
Program Application fee: $50 (Until June 1st)
(after June 1st: $95)
The fee ensures one of the limited spots in the audition with the judges to evaluate your line's readiness to get enrolled into UpNXT Accelerator as a finalist. Even if you don't get selected as a finalist, you get a 30-minute consultation session to help find other FashioNXT programs that can be a good fit for you based on the audition feedback, and a guest ticket to the UpNXT finale runway show — all designed to help charter the path to future-readiness.     
________
Accelerator Participation Fee (Mentorships and Runway Show Competition. Only for the Finalists):
$550 (for applications filed till June 1st)
$750 (for applications filed after June 1st)
Fees are Non-refundable. For any reason, if the dates have to be rescheduled, the fees will be applicable to the programs taking place on the rescheduled date(s).    

|
SUBMIT YOUR APPLICATION
UpNXT: How to Participate in LIVE and VIRTUAL Tracks
Designers start with an audition. Selected finalists will be offered mentorships and a fashion show competition.
For both the tracks, LIVE and Virtual, the Auditions and the Mentorship classes will be done online, the main difference is the presentation of the collection of the finalists:
LIVE: Finalist designers get to show on a live runway show at FashioNXT Week in Portland.
VIRTUAL: Finalist designers will show virtually. Offers the option for the designer not to have to travel to Portland for getting FashioNXT benefits
Designer Qualifications:
Ready to Wear or Couture Apparel Collection Designers
Accessories Designers (Jewelry, Handbag, Shoes)Annual Revenue Below $20,000
In the business for less than three years.
Audition Requirements:
The designer is required to attend an online audition via video conferencing to a panel of judges on a date in Summer 2023 (FashioNXT will communicate the exact date in Summer 2023 to those who turn in the application form). Space is limited, so it's advised to apply ASAP. In the online audition, the designer will show the judges five samples from past collections, or work the designer has recently completed. Designers need to showcase the pieces on models and/or dress forms and be ready to answer questions about the pieces, their business, and other topics that the judges find relevant to qualify. The designer should be ready for the pieces to be photographed and presented to the public view.
Note, at this stage designer does NOT need to show a new or complete collection.
Finalists will be decided through a selection process that includes a panel of judges, and may include an opinion of an audience.|
Note: At this stage designer does NOT need to bring a new or complete collection.
 |
Finalists Benefits & Requirements
UpNXT LIVE SHOW*
Designers selected as finalists need to present a cohesive collection of 5 to 8 looks on the runway at FashioNXT Week in October. Apparel looks need to be head-to-toe. Accessories looks must clearly highlight the Accessories.
Apparel and Accessories collections will be shown in different segments for a clear distinction between the two categories. FashioNXT runway producer will guide the way the models will be presented on the runway to that designers and models must adhere.
See Details of UpNXT Runway Show Services>>
*Please Read as NO Additional Services can be added to UpNXT Runway Show 
The runway collection will be judged for collection quality & aesthetics, creativity/originality, and overall cohesiveness.
Marketability will be evaluated based on the website, look-book (of all the pieces be shown on the runway), and social media strategy that the designer must submit to FashioNXT 10 days before the show.
Designers may be given up to three runway styling challenges, and up to three design challenges. Once given designer must adhere to the challenges' rules.
Attendees of the finalists' runway show at FashioNXT Week vote for their fave designers.
Finalist Designers have the opportunity (At an Additional Price) to sell their designs at the FashioNXT Agency booth on All Three Nights of FashioNXT Week
Judges will decide on the UpNXT winner, to be announced after the show.
* If a Live show can't take place, the designer will automatically be rolled into Virtual Show Track
UpNXT VIRTUAL SHOWCASE

Designers selected as finalists need to present high quality and ready to publicize virtual content for a cohesive collection of 5 to 8 head-to-toe looks:
One image for each of the looks (High-quality web-resolution image). 

A line sheet with the following information about each look: 

Retail price points for each of the items 

Materials used
The collection will be virtually rolled out during FashioNXT Week through FashioNXT Social Media, E-blasts, Exclusive page for designers in FashioNXT.com.

They will be judged for collection quality & aesthetics, creativity/originality, and overall cohesiveness.
Marketability will be evaluated based on the website, look-book (of all the pieces be shown on the runway), and social media strategy of that designer.
Finalists'  show at FashioNXT Week vote for their fave designers.
Judges will decide on the UpNXT: Virtual winner, to be announced after the show through FashioNXT digital channels.
MENTORSHIP
–
Mentorship by FashioNXT Incubator: 
Finalists of both Live and Virtual tracks receive Masterclass from FashioNXT Fashion Incubator. Industry experts will cover topics cover step by step from collection design all the way to sales in sessions, each is typically between one to two hours and offered online (and if possible with an in-person option):
Create a Unique Design  – from Concept to Sample: by Matt Rhoades, former Global Design Director of Nike
How to Design a Collection from an Inspiration: Myriam Marcela
Using Fashion Show as a Marketing Tool: by Tito Chowdhury, FashioNXT Executive Producer
How to Get Yourself Found as a Fashion Brand: by Bonnie Knight, Business Relations Manager, FashioNXT
How to Build and Maintain Relationship with a Retail Store- Anne Bocci
E-Retail Strategy for a Fashion Brand: Casey Golden, Founder, Luxlock
Sustainability in Fashion- Daniela Caine- Koryphae Clothing
Costing analysis for production: Katy Schidmeyer
How to Build a Streetwear line, from concept to market: Andrea Beaulieu (MOORE Custom Goods NYC)
______
First Take PR Sponsorship Offer:
PR Sponsorship price $200 (Value $1,000) to all FashioNXT Week 2022 presenting designers
• Package Includes: 1 Press Release including distribution
• 1 Hour Consultation on Branding and gaining more visibility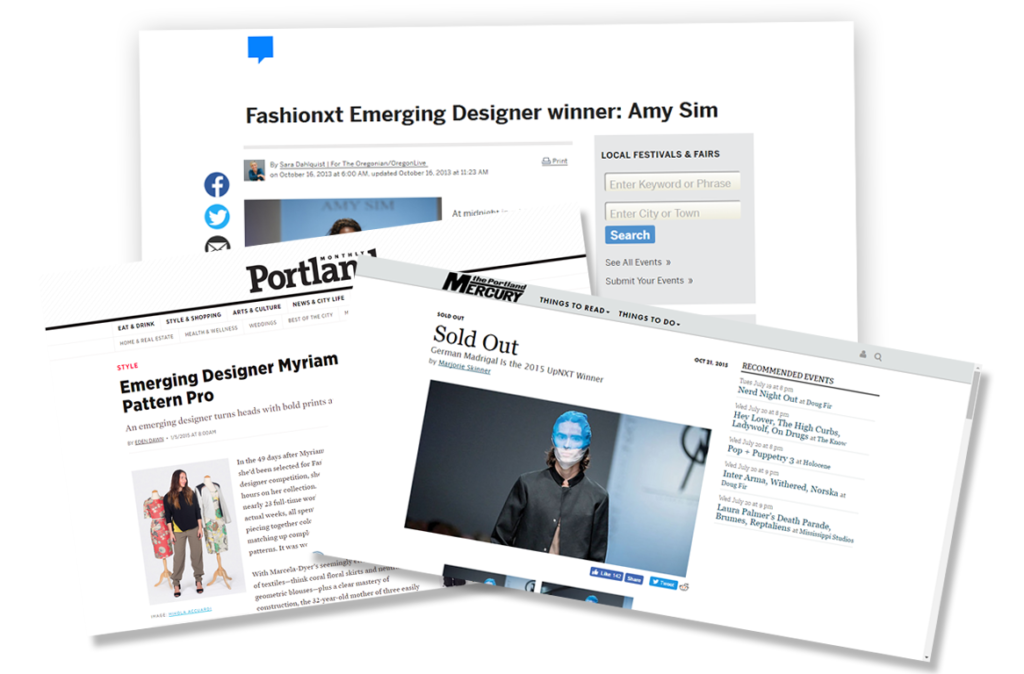 LIVE SHOW TRACK
Show Publicly: Complimentary Standard Designers Runway show (10 looks)  in the regular designer's line-up at 2023 FashioNXT Week (date of the show decided by FashioNXT only)

Cash Prize: $500 for materials expense for 2023 FashioNXT Week's collection

Certificate of winning
Business Mentorship:
Production Readiness Jumpstart by Portland Apparel Lab ($329 value)

Square One: Idea for Manufacturing

A group session with other entrepreneurs

There is a baseline of information every new apparel business needs to know before they start manufacturing their products. We offer an overview of the process every other month in our Square One Class. Prepare to be challenged, learn the lay of the land, and start speaking the language of apparel manufacturing.

Design Review

A one-on-one session focused on you and your business

The next step is a two-hour Design Review with our team. Present every detail of your business and your line and get personalized advice on how to proceed. Bring business plans, mood boards, line plans, and inspiration garments. Homework from the Square One class is required to book a Design Review.

One-hour online consultation on taking the business to the next phase with FashioNXT CEO encompassing various aspects of the business resources — marketing, publicity, retail, making, etc.
Media & PR:
First Take Public Relations & Consulting (First Take PR) is delighted to be a PR sponsor for UpNXT during FashioNXT Week 2022 from October 6-8th. The company has always believed that PR is your "next level" team, providing the proper tools to gain the visibility and brand recognition a company needs. In collaboration with Agenda, we are offering the following packages to all participating designers during FashioNXT Week 2022 and a very special and valuable award to the UpNXT Accelerator winner.

First Take PR Award Package to the UpNXT Winner:

Three-Month Publicity Package Valued at $5,000.00

 Two press releases including distribution • 2 free consultations (1 hour each) on branding, website, and gaining more exposure
 Exclusive feature (with a possible cover featuring UpNXT winner's designs) in Agenda magazine print issue.
 1-year subscription to Agenda (the digital version) and access to back issues

Inside Fashion Design

Offers Media Prize:

Telling the brand story thru video interview, podcast, and/or blog post

One year membership to Inside Fashion Design Connect

8 Social media posts following show images they provide

Links to brand, website, social media, etc

Coverage of backstage at show  Or virtually do an interview and show the collection

Exclusive feature in FashioNXT blog and 3 social media postings

Exclusive Editorial Photoshoot with Photographer Tom Bohme

A full-year complimentary membership in FashioNXT 365, a virtual presentation platform with your winning collection, and next collection.
VIRTUAL SHOW TRACK
Show Publicity: Designer's Portfolio at FashioNXT 365, the virtual presentation platform, with a complimentary membership fee for a year. The designer can showcase up to two collections in FashioNXT 365 till October 2023 at no cost. Promotions of the Portfolio through FashioNXT Social Media.  

Certificate of winning

50% Discount to standard show entry fee if designer participates Live in 2023 FashioNXT Week
Business Mentorship:
"Entrepreneurship  Series" by

Portland Apparel Lab

Square One: Idea to Manufacturing

Target Market: Find your Value Proposition

Brand Story: What does your business have to say

Tech Packs: Your recipe for a great product

Talking to Factories: Building a good relationship

One hour online consultation on taking the business to the next phase with FashioNXT CEO encompassing various aspects of the business resources — marketing, publicity, retail, making, etc.
Media & PR:
Exclusive feature in FashioNXT blog and 3 social media postings
Please note, that prizes/benefits offered by third-party entities are included in good faith based on the expressed commitment of those third parties. FashioNXT can't be held liable in the case of any third party's inability or unwillingness to honor their commitments in part or in full, or their quality or relevance to the designer's need.
FashioNXT is a great platform to jump to the next level in the fashion world. I am so honored to have received both Judge's and people's choice awards. Thank you for helping and guiding emerging designers like myself to reach our goals!

Now I can totally see why FashioNXT lists this experience as taking the winner's label to next level. Oh my! True! And I am so grateful for your vision of supporting fashion forward in Portland and beyond.

I had a great success launching my new line, Grace Marie Original, after winning last year's UpNXT. Thanks to FashioNXT!

Portland has strongly established itself as the most fertile hotbed of emerging talents in fashion industry. I am glad to be a part of your success to continue to be the most effective program in the region where emerging designers get the boost for bigger national platform!