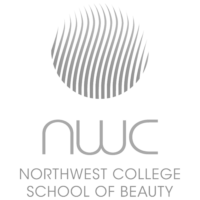 Northwest College has served customers and educated students since 1976.
Originally the Milwaukie Beauty School, Northwest College led beauty schools into the 21st century. We relocated in June of 2005 to a brand-new building where we offer students state-of-the-art equipment and facilities located next to the Clackamas Town Center.
Since then, we have relocated the Hillsboro campus to a new and improved location and opened schools in Beaverton, Tualatin, Medford, and Eugene, offering many options for aspiring cosmetologists throughout western Oregon. In 2015, we relocated the Eugene campus to Springfield, doubling the education space and providing a modern learning environment to students.
At Northwest College we are about making sure our students get the most out of their education, and we strive to provide a fun and valuable education. Beginning in 2012, we will be giving students the opportunity to do hair and make-up at several fashion shows and many other events. We are actively involved in the communities that our school are located in. We partner with the Oregon Food Bank and participate in annual food drives to help eliminate hunger in Oregon.
In 2014, we were nationally recognized by Modern Salon's Excellence in Education Program. Northwest College was selected as the top honoree for Community Involvement, amongst beauty school nationwide. Visit Modern Salon to learn more about the Excellence in Education program by clicking here.
Northwest College has also been featured in Seventeen Magazine, as a Spotlight on Portland Education cosmetology school. Click here to read the Seventeen Magazine article.
We are very excited and hope to see you at one of our campuses soon!