Project Runway All Stars Season 7 Recap
By Kyle Sosa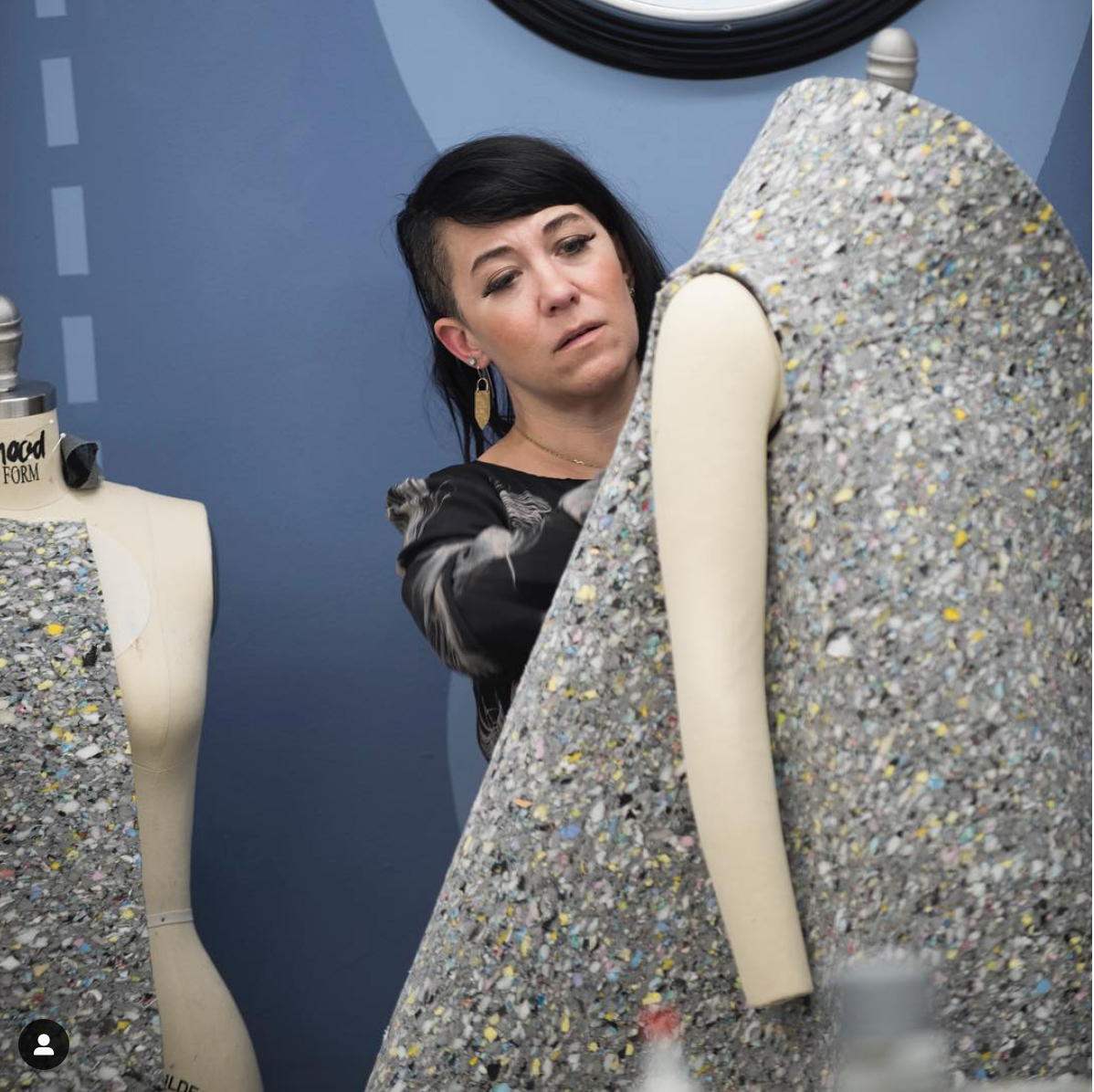 The last time we did a Project Runway All Stars Season 7 recap, we were devastated to see Seth Aaron Henderson get eliminated.  However, the remaining two FashioNXT alumni designers, Michelle Lesniak and Irina Shabayeva, are still in the competition. This past month, we have seen designers take inspiration from zoo animals, broadway, red carpet events, JCPenney, and gender neutral streetwear.  As the competition gets tougher and narrower in the workroom, we have seen our two favorite designers take continuous risks that impress both viewers and the judges on the runway.
Michelle has had a remarkable month.  Her sensibility and style risks have kept her out of the safe lounge, allowing for her to receive meaningful feedback from the judges while remaining mostly in the top scores.
 Michelle's strong personality has been very outspoken amongst the other designers. Although we won the week five challenge, where designers had to take inspiration from a chosen zoo animal, fellow designer, Dmitry Sholokhov, had accused her of copying his design aesthetic in the workroom.  Her geometric dress also gained similar attention from the judges, who claimed that they thought her dress was Dmitry's when it first appeared on the runway. However, Michelle kept her head high, and confronted Dmitry about his gossipping head-on.
The only week she has been in the bottom has been during the week six red carpet challenge.  She did end up being safe against Anya, but the judges had harsh words against her horizontally striped dress and poorly sewn bottom hemline. Although Michelle has not won her second challenge yet, her designs since then have been consistently in the top. Her innovative avant-garde design in week seven, made to cocoon around people suffering anxiety, received an overall praise from the judges.  
Although Michelle has produced great work continually, her work absolutely shined in the most recent episode. Designers were challenged with not knowing who their models were, being tasked to create gender fluid garments with only measurements to guide them. Michelle created a stunning oversized coat with floral details, generating soft elegant details to balance the masculine militance of the jacket.  Michelle and her model seemed to have very similar viewpoints on style, making her model feel even more confident wearing the garments on the runway.
Irina has had a less consistent time on a project runway, receiving good reviews one week and harsh critiques the next.  Week five and six were quiet weeks for her being safe and receiving no comments from the judges. In week seven, her avant-garde invention received mixed reviews, but ultimately landed her in the bottom two.  Her garment had skeletal wings underneath with a mesh overlay on top to give the effect of a gown that became a glider. Her moment on the runway was dramatic when the model lifted her arms and revealed the garment's function.  Luckily, Irina was safe regardless.
Irina's JCPenney challenge was definitely a comeback moment for her.  Designers had to choose daytime deparates off of mannequins in a JCPenney store, as well as choose one other daytime separate on the department racks.  Irina created a full-sleeve bright orange dress. The colors absolutely popped on the runway as the fabric flowed. Designers like Anthony Ryan have had less than kind things to say about Irina's work, criticizing her taste level and accusing her garments of being too "slutty."  
In the latest episode marking week nine, Irina's gender neutral design received the harshest criticisms yet from the judging panel.  Isaac Mizrahi said her dress was "visually displeasing," with poor textiles and proportions. Georgina Chapman, co-founder of Marchesa, thought that the design was too junior and unsophisticated.  Although in the bottom two again, Irina was safe this week. Although Irina has received mixed reviews from the judges during the entirety of the season, Irina will have more opportunity in the future to get her feet back on the ground.