Karl Lagerfeld: The Tragic Loss of an Iconic Fashion Figure
By Kyle Sosa
After an official week since his passing, the mourning and grieving of the iconic fashion designer, Karl Lagerfeld, is still vigorously shaking the fashion industry.  Even with just a glance at social media, you couldn't possibly be blind to the profoundly heartbreaking news and overwhelming social media posts honoring this longtime fashion superpower.  Throughout the course of his six decade long career, Karl has graced the runway time and time again with his beautifully innovative designs. How heavy a weight it must have been to take on the creative direction of CHANEL after Gabrielle's passing. And yet, his influence on the CHANEL brand remained timeless to the vision of Gabrielle Chanel as a way of honoring her incredible legacy.  Now, we honor Karl's legacy as he departs us, leaving behind his breathtaking life work to be appreciated, remembered, and inspired by.
The first time I remember seeing the work of Karl was in the pages of Vogue. Flipping through the magazine month after month, deciding which trends and designers I liked and didn't like, his collections always left a profound impression on me.  The clothes and the incredible photographs that graced the pages of magazines for decades represented everything I wanted to be. I wanted to be strong, stylish, elegant, self-assured, and confident.  Karl's work had a certain immortality to it that is so rare in our time of ever changing trends and fast-fashion. Work that Karl produced in the early years of his career could give an audience goosebumps on the runway today.  In wearing his meticulously designed clothes, women turned into beautiful works of art, representing the iconographic image of the person they wanted to be. In Anna Wintour's recent remarks on the passing of Karl Lagerfeld, she writes:  
"I've worn Karl's beautiful clothes during the most important, emotional moments of my life: at my wedding, at my children's weddings, when I received a damehood from the queen, at Franca Sozzani's memorial service. Partly it was because of how much I loved his designs, how well they expressed who I was and what I hoped to be. But partly it was because of Karl. Putting on his exquisite dresses or perfect suits made me feel close to him, and secure in crucial moments in the comfort of a friend."  — Anna Wintour, Vogue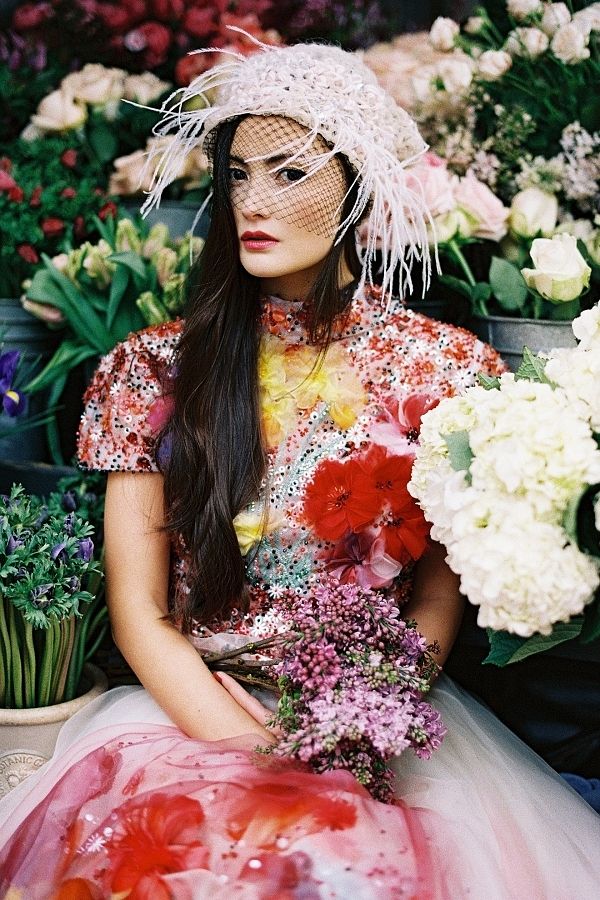 Even in the ladder part of his career, Karl never seemed to lose his passion for fashion and for everything the world had to offer.  He never allowed himself to become insular or too settled in his ways to embrace change. He was quite the opposite, pushing his designs, his inspirations, and his perspective further and further throughout all the brands he took part in shaping.  His creative hand crafted an ever-evolving portrait of the contemporary woman, both romantic and practical. His work represents the true power and potential of fashion, creating widespread emotional bonds to the meticulously crafted clothing and empowering those who wear them. The reach of his collections–which will stand the test of time–extends so much deeper than the surface level materialism fashion is often publicly confined to.  Karl's legacy is not so narrow as simply the clothing he made or the textiles he designed, though incredibly prepossessing. It isn't in the brands he created, reinvented, or carried on. Karl's designs acted as a bodily prosthesis, allowing inner beauty, imagination, and identity to be projected outwards to the exterior. Karl's true gift to this world lies in every woman who stood up straighter in a CHANEL suit. It is in every woman who felt more glamorous, beautiful and seductive in his perfectly tailored couture gowns.  And it lies in every person who felt confident, secure, and compelling enough to offer themselves to the world through the expression of his designs.
Karl Lagerfeld's Influence on FashioNXT
"He was exceptional on so many fronts, not just in fashion.  He was also a photographer and filmmaker and was quite multi-faceted.  What I admire about Karl is that he was incredibly loyal to women in the fashion world.  He stated fashion has to be fun, and of course, fashion must be fun, comfortable, and unique."  –Alejandra Oyervides, Ale O Apparel
"I was introduced to Karl Lagerfeld's work in the early 1990's in design school.  He opened my eyes to how beautiful clothes could be, to the difference between everyday clothes and couture.  I fell in love with CHANEL, with the excitement and romance of the fashion house. I fell in love with the fairytale, and Karl Lagerfeld was the creator of that fairytale." –Tammi Anne Barker, Marcel Barker
"My love of fashion started with CHANEL.  I have always seen the classic style as the true fashion staple." — Bonnie Knight, FashioNXT