Interview with 2018 FashioNXT Accessories Competition Winner, Camisha Jackson of Lunaversoul
Interview Conducted by Kyle Sosa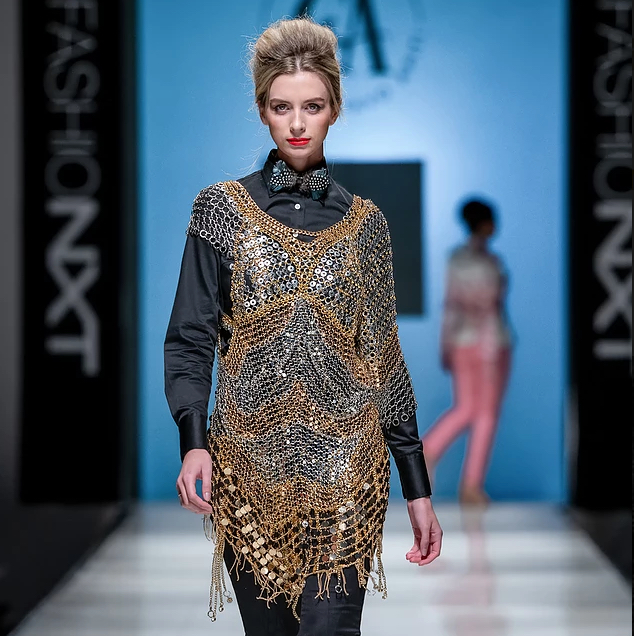 Congratulations on winning the 3rd FashioNXT Accessories Competition.  What aspects did you like the most about the Competition? 
Thank you so much! FashioNXT draws a discerning and elite clientele.  The competition challenged me creatively to push my designs and try and new things. My Blue Anemone Glass Necklace that I entered into the competition is a perfect example of that. I had never never worked with glass before and had no idea what I wanted to do. However, eventually I was able to create a beautiful wearable art piece.
How would you describe your ideal client?  Is there a visionary man or woman that you are designing for? 
My ideal client is boldly fierce and committed to personal sense of authenticity.  She buys jewelry and accessories that express her sense of empowerment.  She is the star of her own story.
As a designer, you are of course interested in fashion. But at what point in your life did you realize that you not only loved fashion, but had something to offer fashion? 
I realized I loved fashion when I was twelve. I would watch the fashion shows on CNN on Sundays then cut up my old clothes and make my own pieces for fun.  I never thought I had anything to offer the industry.  When I started Lunaversoul, I never imagined my work would be featured in major fashion shows .  As I progressed in my craft and my business, the fashion industry took notice of me.  It is only in the last few years that I have come to see myself as making a significant contribution to fashion.  I am both proud and humbled to be recognized.
What would you say helped you the most to transform into the winner?
I worked very hard and really threw myself into it.  I tried a lot of new materials and methods for the first time.  I took on the task of challenging myself for this, and it ultimately showed in the work.
As part of the prize you are awarded a booth for 2019, what are your plans for your booth?  What can we expect to see in the coming year?
I'm looking forward to debuting new projects I've been working on since the last show.  Even bolder designs than before.  I'm pushing my limits and trying new things.
How would you describe your typical designs for a client?
I typically don't do a whole lot of client work.  My process doesn't lend itself to commissions, as I often end up at a different place than I originally intended to go.  It is a collaboration between me and the materials.
Tell me about your creative process and what that looks like for you.  Where do you draw inspiration from and how do you begin to process inspiration into your physical work?
Everything I do is based off of instinct.  My creative process usually starts with music, emotions, or the materials, and how things in my environment make me feel.  My creative process is a very visceral process.  For me it's more art than design.  There's always a lot of experimentation.  Design comes late in the process, to make the end result of all this exploration look beautiful.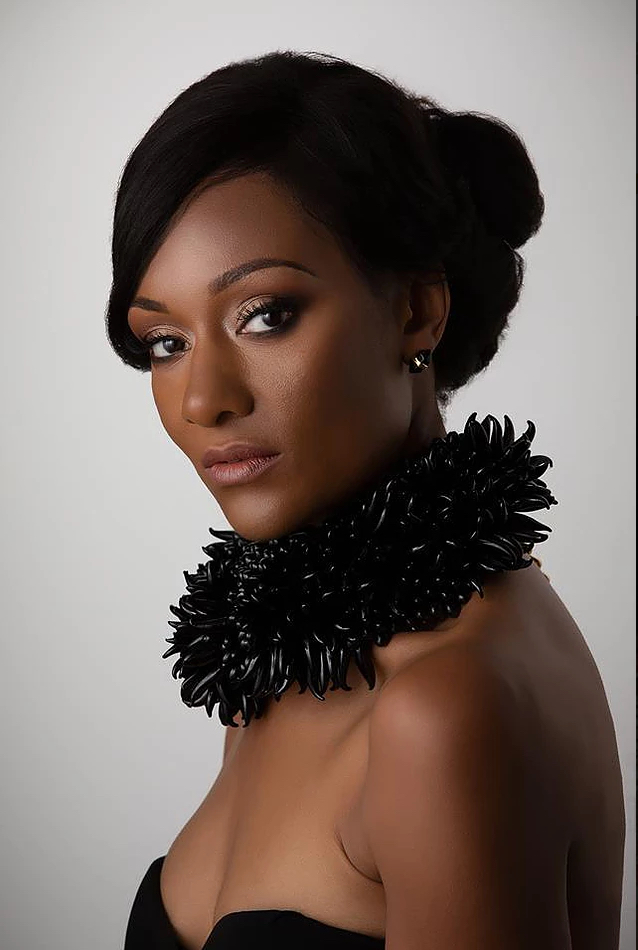 As we all know, fashion is such a competitive industry with so many different designers and artistic visionaries.  How did you come into your own as a creator and as a designer?  Do you feel you have found your voice?
For me, being a designer is a balance between art and business.  I really don't have a conscious sense of  voice, and that's how I like it.  I like to make different statements with my work, so I will never get bored with what I'm doing.  I push myself to get better and try new things.  I try to outdo myself. I imagine that there is some through-line to my body of work, but finding it has never been my concern.
Are there any new goals that you are looking towards in your career moving forward?
I want to branch out and get into more stores.  Last year I accomplished a lot more goals than I anticipated and I will continue to build on that success.